**Opening day is Saturday, June 9, 2018**

---
HIGHLAND COUNTY RECREATION COMMISSION POOL
The Highland County Recreation Commission pool is located next to the Highland County Public School complex. The HCRC pool was established in 2009 through grants, fundraising, and proceeds from our annual Mountain Mama Road Bike Challenge. The HCRC pool is open June-August. September hours are pending on lifeguard availability each year. The pool features solar heat and a zero entry ramp for wheelchair accessibility. The pool complex is 100% handicap accessible.
Pool Phone Number:

(540)468-3866
~ Only available for answering during pool season, June-August.


Hours:
Monday, Wednesday, Thursday, Friday and Saturday - 12-6p
Tuesday - 12-9p ~ Family Fun Night 6-9p ~
Sunday - 1-6 p.m.
Pool Classes:
Aqua Zumba
-
Mondays/Wednesdays 6-7p
Aqua Aerobics -
Fridays 11-12p
Swimming Lessons for Beginners -
June 18th-22nd 5-6p
The HCRC Pool Features: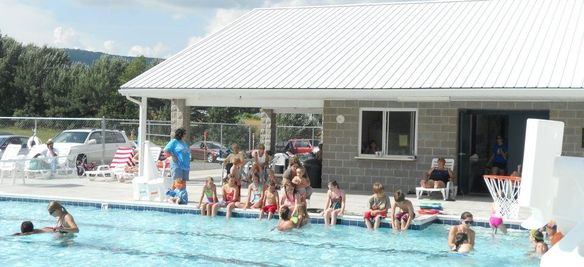 Aqua Aerobics
Volleyball Court
Horse Shoe
Corn Hole
Bocce Ball
Walking Path
Playground
Charcoal Grills and Picnic Tables
Staffed Concession Stand
Water Volleyball
Water Basketball
WiFi
Showers
The Highland County Recreation Commission offers beginner and intermediate swimming lessons at the beginning of each season. Every lifeguard of the Highland County Recreation Commission is certified through the Red Cross with CPR and AED Certifications.
Admissions:
​Adults (swimmers & non-swimmers): $3.00 ~ Ages 6-17: $2.00 ~ Ages 5 & under: Free
Punch passes: Child 20 use punch pass: $25.00 ~ Adults 15 use punch pass: $35.00
Season passes: Child: $80.00 ~ Adult: $125.00 ~ Family $250.00
(Note: passes do not carry over from one pool season to another.)
Other Information:
Every child under the age of 16 must pass a swim test before being allowed access to the deep end and diving board.
Children under 10 must be accompanied by an adult or guardian while at the pool.
An AED unit is on premises.
A set of complete rules and regulations are posted at the HCRC Pool.
Private Parties:
Private pool parties are available Monday through Saturday, between 6 and 9 p.m. for $130.00 up to 30 people. An additional life guard will be required for all parties with over 30 swimmers for an additional fee. Kitchen use or concession stand sales are available. The Private Pool Party Registration form below contains additional information or contact Catie King, Recreation Director at (540) 468-3866.
Pool Party Registration Form
---
---
2018 Family Fun Nights - Tuesdays 6-9p - Free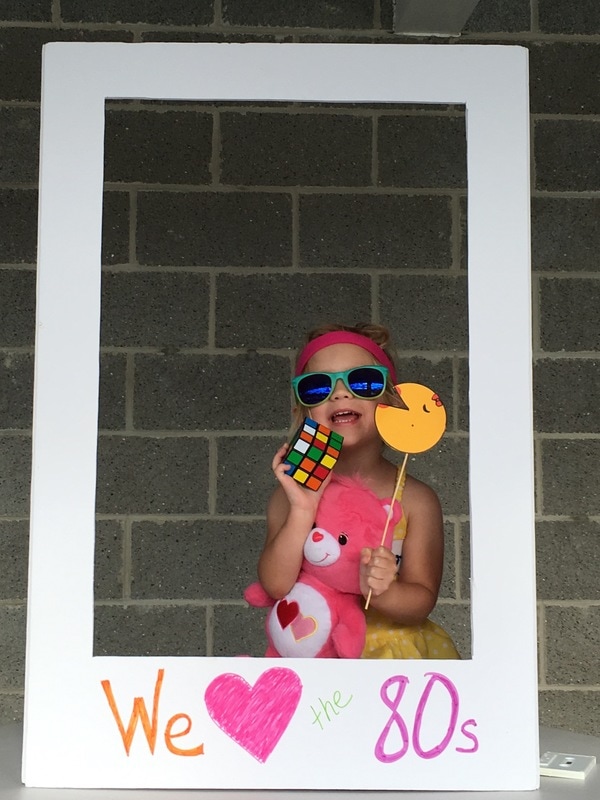 Mark your calendars!

June 12- Disney Night
Who's your favorite Disney Character? Show us by dressing like them tonight!
June 19- Luau Night
Aloha Oe, let's hula together!
June 26- Cowboys & Indians Night
Giddyup and Get-Down, it's a Wild Wild West time!
July 3- Fear Factor Night
Anyone scared of a little dirt?? How about a belly flop??
July 10- Super Heros Night
Name that Hero! And dress as your favorite one!
July 17- Dr. Seuss Week
Enjoy Dr. Seuss as we pair with the Library to bring you new events all week long!
July 24- Karaoke Night
Calling all local stars! This is your night to shine!
July 31- Candyland Night
Imagine living in a world full of items larger than you are... plenty of candy to go around!
August 7- John Deere Night
Grab your farm gear and bandana's, it's farm fun with games!
August 14- Glow Down
Bring a white tee shirt to decorate with glow paint, grab some glow sticks, and dance the evening away to the music of AK Lion.

---