About Mountain Mama Road Bike Challenge

The 2018 Mountain Mama Road Bike Challenge is scheduled to take place on Saturday, August 4th in beautiful Highland County, Virginia. The yearly event features 2 States, 3 Counties, 9 mountains, 105 miles, and over 10,000 feet of climb. The challenge features 4 courses of different ability levels, they include:

Blue Grass Valley Ride: 27 miles of rolling valley hills
Two State Short Ride: 53 miles and 4 mountains to climb
Two State Long Ride: follow the century ride for 54 miles then add the Blue Grass Valley ride for a total of 67 miles with 4 mountains to climb
Century: 2 States, 3 counties, 9 mountains, over 100 miles and over 10,000 feet to climb
​
​Mountain Mama features 6 fully stocked rest stops which provide food and drink to fuel your ride every 15-20 miles along the routes. SAG volunteers provide support throughout the ride. Mountain Mama registration includes: a moisture wicking event tee shirt, pre-ride breakfast, and post-ride meal.
---
Registration Options

Online registration is now OPEN.
Registration on or before
June 30th 2018 is $65.00
and
July 1st 2018 is $75.00.
Register by
July 1st to guarantee your shirt
!
New this year, we are pleased to offer
online registration via BikeReg
by following the link below.
If paying by check or money order please download and print the PDF below for each participant and mail to:
HCRC Mountain Mama PO Box 428 Monterey, VA 24465 or e-mail to:
hcrc@highlandcountyrecreation.org
On-Site registration
will be open on Friday night August 3rd from 6 - 9 pm & Saturday morning from 6 - 8 am, in the Highland High School gymnasium.
We are able to accept credit / debit card payments at the on-site registration. Please make checks payable to HCRC.
Tee Shirts will be on a first come / first serve, no holds or guarantees at open registration.
Highland Public Schools are located on Meyers-Moon Rd. Monterey, VA.


<-- REGISTER BY CLICKING HERE

---
---
CAMPING AREA DETAILS
***Please Note: Due to repairs and previous reseeding of the school grounds, the camping area has been relocated. Do not camp on the ballfields***
Camping area is now located on the lot adjacent to the pool parking and along the tree line at the beginning of the pool entrance on the right hand side, all the way to the big curve where the playground begins. Please park cars in school parking lot after unloading. The entrance is located on Rt. 220, signs will be in place. Bathrooms & showers will be available 24 hrs @ the pool complex. The pool will be open and free of charge Mountain Mama weekend. Pool hours will be 12:00 pm - 9:00 pm Friday & Saturday and 1:00 pm to 6:00 pm on Sunday. Concessions & WiFi are available at the pool.
​

---
Mountain Mama Schedule
August 3rd 2018
Free Will Donation Spaghetti Dinner to benefit the Highland Historical Society 5:00 p.m-9:00 p.m @ the Monterey Firehouse, 58 Potomac River Rd.
On-Site Registration and Packet Pickup - 6:00 p.m -9:00 p.m.
August 4th 2018
On-Site Registration and Packet Pickup- 6:00 a.m.-8:00 a.m.
​Pre-Ride Breakfast- 6:00 a.m.- 8:00 a.m.
​Mass Start- 8:00 a.m.
​Post Ride Meal- Available starting at 1:00 p.m.

Ride begins at 244 Myers-Moon Road Monterey, VA 24465


Route Maps an​d Additional Ride Information
---
---
2018 Mountain Mama Sponsors
Platinum Sponsors

---
​Gold Sponsors

---
Silver Sponsors

---
Bronze Sponsors

---
Press

---
Local Weather

---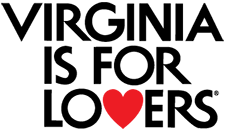 ***BE ADVISED***
Highland and surrounding counties are isolated and residents depend on volunteer rescue squads during emergency medical situations. The closest hospital from the starting point of the MMRBC is 55 miles. Ride organizers and volunteers trust that participants will keep this information in mind and ride safely and responsibly.
Remember: This is not a race.




Disclaimer: "During any of our programs, participants may be photographed by the HCRC staff for publicity purposes. If you do not wish to have your picture taken, please tell the staff photographer."
​