Photo courtesy of Crystal Dawn Waybright.
---
2018 Gun Raffle Tickets FOR SALE!!!
Get yours at the Maple Festival, local businesses, or by calling (540)468-2978
Possible Winnings:

Monday - May 14, 2018 Remington 870 12 Gauge 26in barrel…………………………………. or $260.00 cash
Tuesday - May 15, 2018 Rock Island Armory 22TCM…...……......…….…………………………or $290.00 cash
Wednesday - May 16, 2018 Savage Axis II 243 wood stock w/ scope……………………………… or $340.00 cash
Thursday - May 17, 2018 Weatherby Vanguard 6.5 Creedmoor……………………………………or $480.00 cash
Friday - May 18, 2018 *Smith & Wesson Model 66 357 Magnum……………………………...or $620.00 cash

*Virginia Residents only! Due to various out of state handgun laws, we can only offer the Smith & Wesson Model 66 357 Magnum
to Virginia residents. Out of State Winners will receive a Weatherby Vanguard S2 Sporter 7MM-08 or $620.00 cash.

Winning number determined by the Virginia State Lottery Nightly "Pick 3" Week of May 14th-18th 2018.
You need not be present to win. Each chance good for 5 days, Two chances per envelope at donation of $10.
​

---
---
It is the mission of the Highland County Recreation Commission to provide and promote recreational opportunities through development, implementation, and maintenance of facilities and programs for all citizens of Highland County.
​
The HCRC's Board of Directors including Laura Honaker, President; Don Ferrell, Vice-President; Karen Sweeney, Secretary; George Deem, Interim Treasurer; Aaron King, Sherry Sullenberger, Mike Isles, Ellen Ratcliffe and Trey Williams.
The HCRC operates on a very limited annual budget and supports recreational activities for all ages, all people, and all interests in this most rural county east of the Mississippi River. County residents have enjoyed many activities through the HCRC. We also offer scholarships for families who cannot afford registration fees for youth activities. Your support ensures HCRC can continue to offer varied and fun activities for all.
The Recreation Commission programs include youth basketball, youth soccer, adult co-ed softball & adult co-ed volleyball. Events scheduled throughout each year are Mountain Mama Road Bike Challenge, The Highland County Bobcats Youth Basketball Tournament, open gym adult basketball, and Flag football for adults and children. Also, available through the Commission is Highland County weight room located in the Highland Center complex on Spruce Street. The Commission also manages the County pool open; June-August. The pool features a zero entry ramp, solar heat, showers, and concession stand. Programs through the pool are water aerobics, swimming lessons for beginner and intermediate skill levels, and Tuesday night Family Fun Nights. Private Pool parties are also available for scheduling.
The Commission takes pride in serving the community of Highland County and is constantly looking for ways to extend their services, to contact the Recreation Commission please use the "
Contact Us
" page or one of the following :
540-468-2978 office, 540-468-3866 pool office or
hcrc@highlandcountyrecreation.org
2016 Highland County Bobcats

Bobcats with Coach Cole Armstrong in 2016.


---

Congratulations to the 2016 Highland Co. Bobcats
for winning the "2016 March Madness in the Mountains Co-ed Youth Basketball Tournament" BACK TO BACK!!! Going for another year in the books! Let's go Bobcats!

Congratulations to E.M. on winning the
2016 March Madness All-Tournament
​Most Valuable Player Award

2018
"March Madness in the
Mountains"
Co-ed Youth Basketball Tournament
March 3, 2018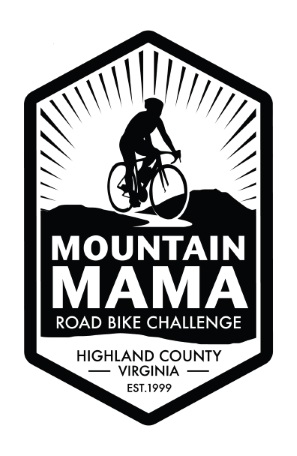 ​2018 Mountain Mama Road Bike Challenge
Takes place on Saturday, August 4th, 2018.
For more information call (540) 468-2978 or visit our
web-page~
click here.
---


​Follow us on Instagram
---
​Disclaimer: "During any of our programs, participants may be photographed by the HCRC staff for publicity purposes. If you do not wish to have your picture taken, please tell the staff photographer." ​